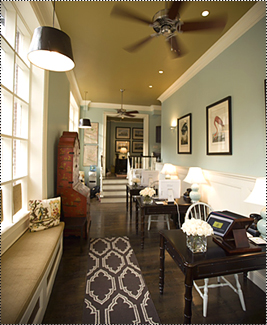 Beginnings
Over the past 20 years, Rebecca Marston, founder and president, has established a solid reputation for excellence, reliability and integrity in the real estate field. In 2005, she opened Marston Beacon Hill, which provides comprehensive real estate services for the downtown and Greater Boston area.

Rebecca graduated from Barnard College in New York City, where she studied fine arts. Appreciation for good design informs her approach to real estate. She enjoys helping people make decisions that result not only in wise financial investments, but that will also enhance their lives functionally and aesthetically.
Experience
Rebecca has worked on projects ranging from managing public housing, overseeing mixed-use properties and consulting with condominium developers to maximize their return on investment.

She has had extensive experience as a rental agent, and has sold single-family homes, multi-family homes, condominiums, commercial spaces and apartment buildings. Throughout her real estate career, she has managed a large portfolio of properties.

Marston Beacon Hill has worked with investors and developers through the entire sales cycle of initial analysis and acquisition, to condominium conversion, marketing and sale of units and the implementation of a property management team.

Ever-changing roles and perspectives have given us first-hand knowledge of the factors that affect value, as well as the ability to understand the interests of the various parties involved.

Mission
Our mission is to provide exceptional real estate service to each and every client. We understand that our customers appreciate receiving the whole story, and we strive to be forthright and transparent in our communications with them. We believe that we are a valuable resource for our prospects and clients.

We are highly attuned to the connections between people and their environments. We are aware that choices that we make as a company affect the thousands of people who choose to live in the properties we rent, sell and manage.

We work to build and retain a smart and compassionate team and to emphasize growth and learning. We enjoy providing a constructive experience for our staff and the opportunity to participate in the evolving Boston real estate market.